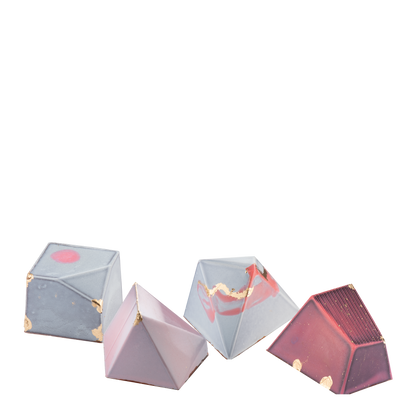 alkohol
GIFT SETS / GESCHENKSETS
GLUTENFREIES
laktose
nuss
SETS
SPECIALS
Fall Set | Seasonal mix
An autumnal, full-bodied praline set.
Now it's autumn - the most varied season replaces summer and has inspired us to create new compositions. The cooler days make us want taste experiences that give us a pleasant feeling. We have put together a set of chocolates with four varieties.
N° 57 | Plum with blossom - full-bodied, ripe
N° 16 | Almond - nutty, intense
N° 47 | Tamari, quince - spicy, fine
N°10 | Limo Omani - earthy, tart
When you order, you will receive carefully made chocolates that we will elegantly package as a gift. We would be happy to include a handwritten card for you.
Min. Shelf life: 14 days, please store in a cool, dry place at 12-17°C.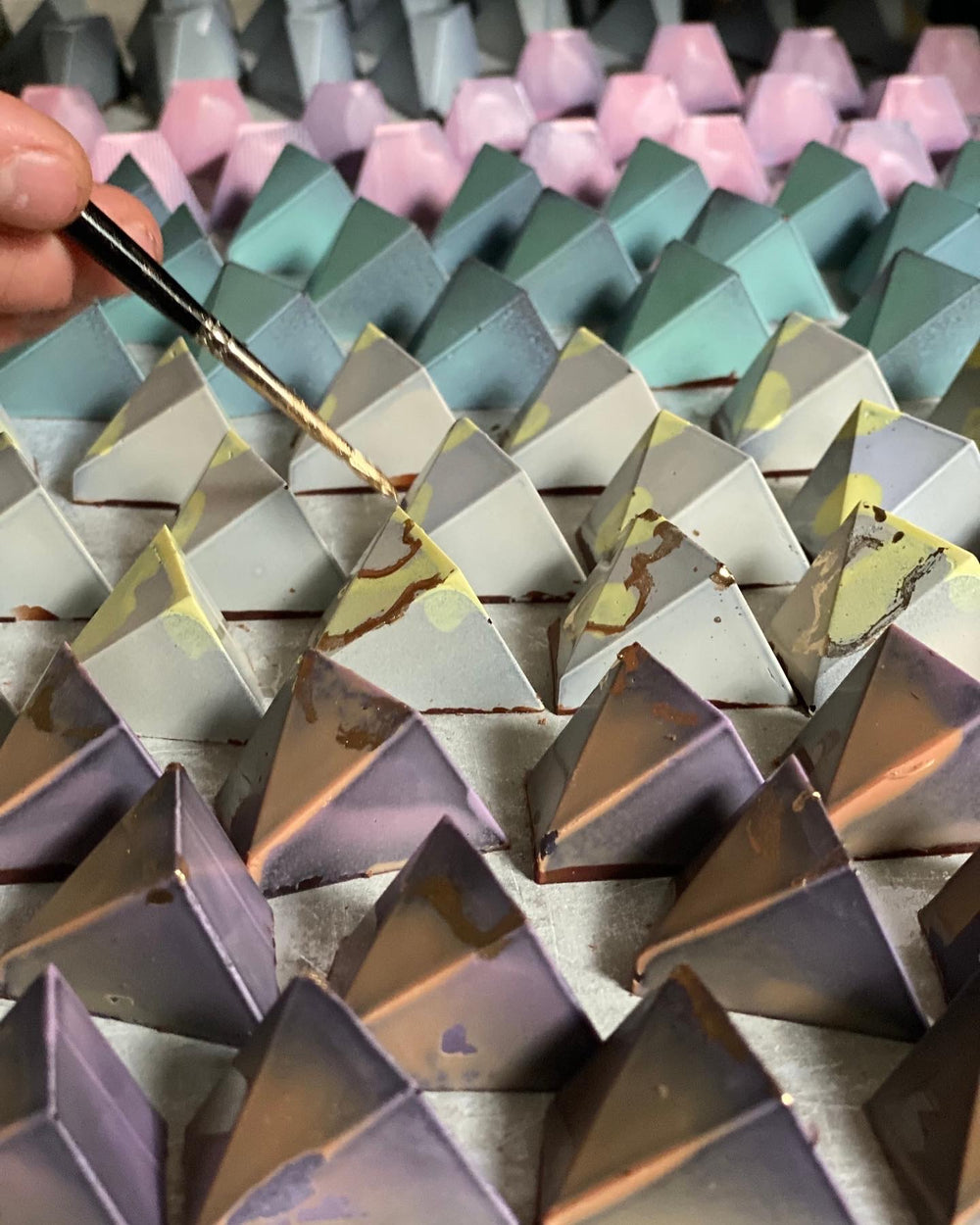 Hand painted . The chocolates are hand-painted with purely vegetable colors. We only use natural products throughout production.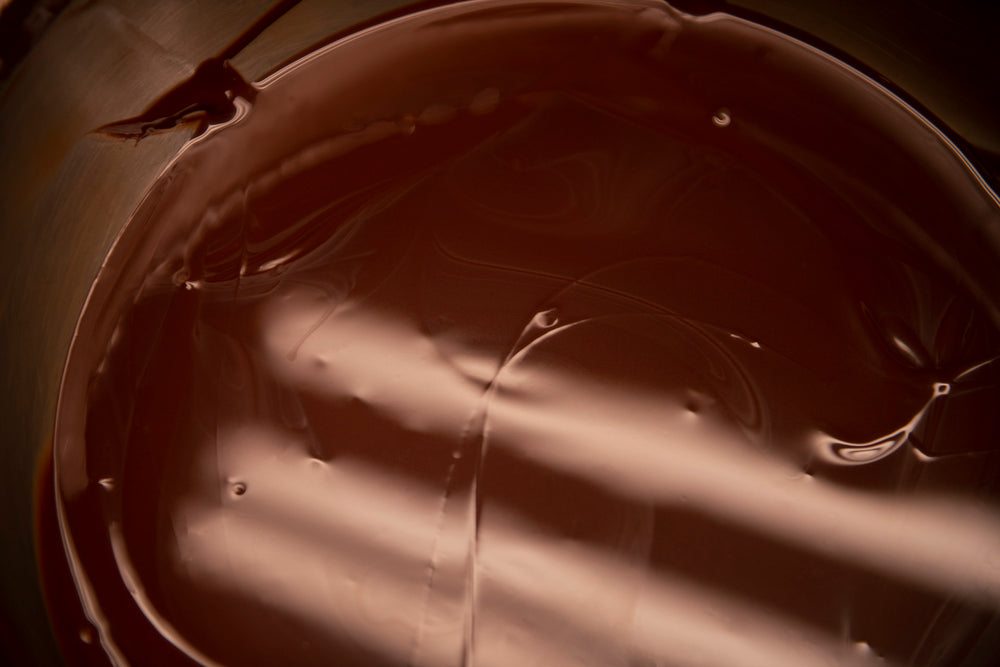 For the hollow praline bodies, the chocolate must be tempered. We use different beans for the different editions. In the mixed set you can taste the difference.
All ingredients
Holger In't Veld's Kuvertüre, Kakaoanteil 82% (Kakaomasse, Kakaobutter, Zucker)
°
Felchlin weiße Bergheumilchschokolade (Schweiz)
°
Sancho Pfeffer
°
Sake
°
Grete's Rote Beete
°
Honest Toil Olivenöl
°
Räch Rote Beete Brand 40%
°
Grete's Quittensaft
°
Mimi Ferment Soba Shiro Tamari
°
Erdhof Seewalde Sahne
°
Aava Verjus
°
Ferdinand Probst Wermuth (17% Vol.)
°
Grete Peschken's Apfelsaft
°
Vivian Böllersen Walnüsse
°
Gurke
°
persiche Limo Omani
°
Wilde Kirschen aus Brandenburg
°
persische Rosenblätter
°
Siebengiebelhof Butter
°
natürliche Lebensmittelfarbe
°
Luisenhaller Salz
°
Our chocolates are made by hand every day in Berlin. Each of our ingredients is picked and processed by us or obtained in collaboration with the most uncompromising pioneers of regional & sustainable food production.
Companies that trust us. Media that supports us:
Bottega Veneta, Louis Vuitton, Bolia, Occhio, Celine, Google, Haus der Kunst Munich, Süddeutsche Zeitung, Berliner Tagesspiegel, Vogue Germany, Spike Art Magazine, ...