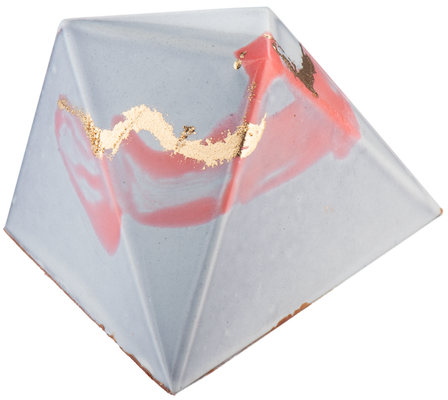 alkohol
DIE SORTEN
GLUTENFREIES
LAKTOSEFREIES
NUSSFREIES
VEGANES
Beetroot & cocoa N° 2
The beetroot comes out of the ground as a small fruit, deep red and juicy. When juiced it has its unmistakable color. We cook a ganache with the fresh juice and the chocolate coating and reduce the juice to a dark, earthy reduction.
Juicy beetroot from Grete's farm garden as a caramelized, sweet-tart core, combined with fruity, dark Grand Cru couverture. Crunchy at the end. Fruity – earthy – vegan.
At least 14 days shelf life. Store in a cool and dry place, 12 - 17°C.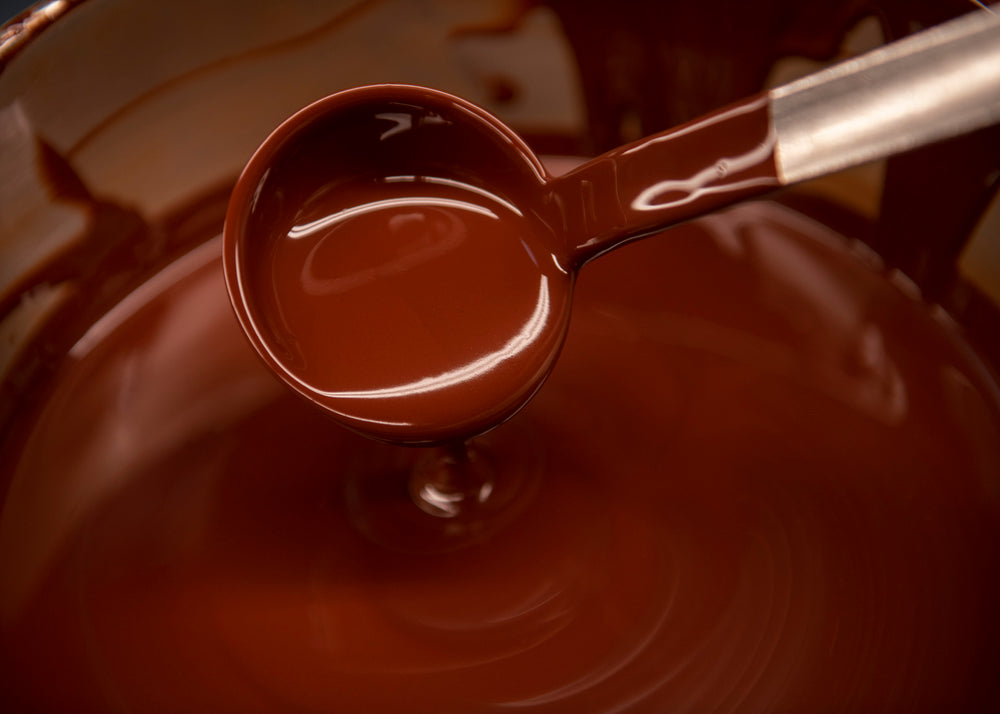 Madagascar bean - red berries, cherry, fruit. Depending on the growing area, the plants around the plantation and which fruits are fermented with the cocoa beans, exciting aromas are created. Holger extracts the entire flavor spectrum of each bean in the couvertures.
All ingredients
Holger In't Veld's Kuvertüre, Kakaoanteil 84% (Kakaomasse, Kakaobutter, Zucker)
°
Grete's Rote Beete
°
Honest Toil Olivenöl
°
Räch Pflaumenbrand (40% Vol.)
°
Lusienhaller Salz
°
Product nutritional values ​​per 100g
(a praline weighs approx. 10g)
kcal
442,5
kj
1854,1
Kohlenhydrate
14,7
– davon Zucker
5,3
Eiweiß
7,7
Fett
38,5
– davon gesättigte Fettsäuren
0
Our chocolates are made by hand every day in Berlin. Each of our ingredients is picked and processed by us or obtained in collaboration with the most uncompromising pioneers of regional & sustainable food production.
Companies that trust us. Media that supports us:
Bottega Veneta, Louis Vuitton, Bolia, Occhio, Celine, Google, Haus der Kunst Munich, Süddeutsche Zeitung, Berliner Tagesspiegel, Vogue Germany, Spike Art Magazine, ...