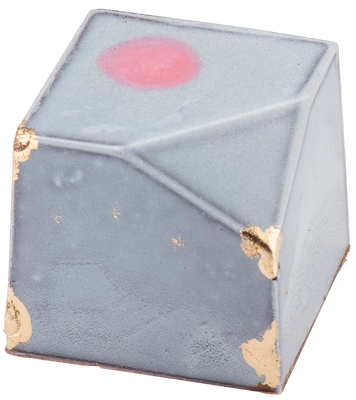 ALKOHOLFREIES
DIE SORTEN
GLUTENFREIES
NUSSFREIES
Tamari quince N° 47
The Soba shiro Tamari Sauce is made at mimi Ferments. Brandenburg spring water, buckwheat and salt are fermented in ash barrels for at least 3 months.
Delicately seasoned with the distinctive Soba Shiro Tamari, the creamy chocolate is confidently accompanied by a fruity, liquid core of quince. Fine - spicy - confident
At least 14 days shelf life. Store in a cool and dry place, 12 - 17°C.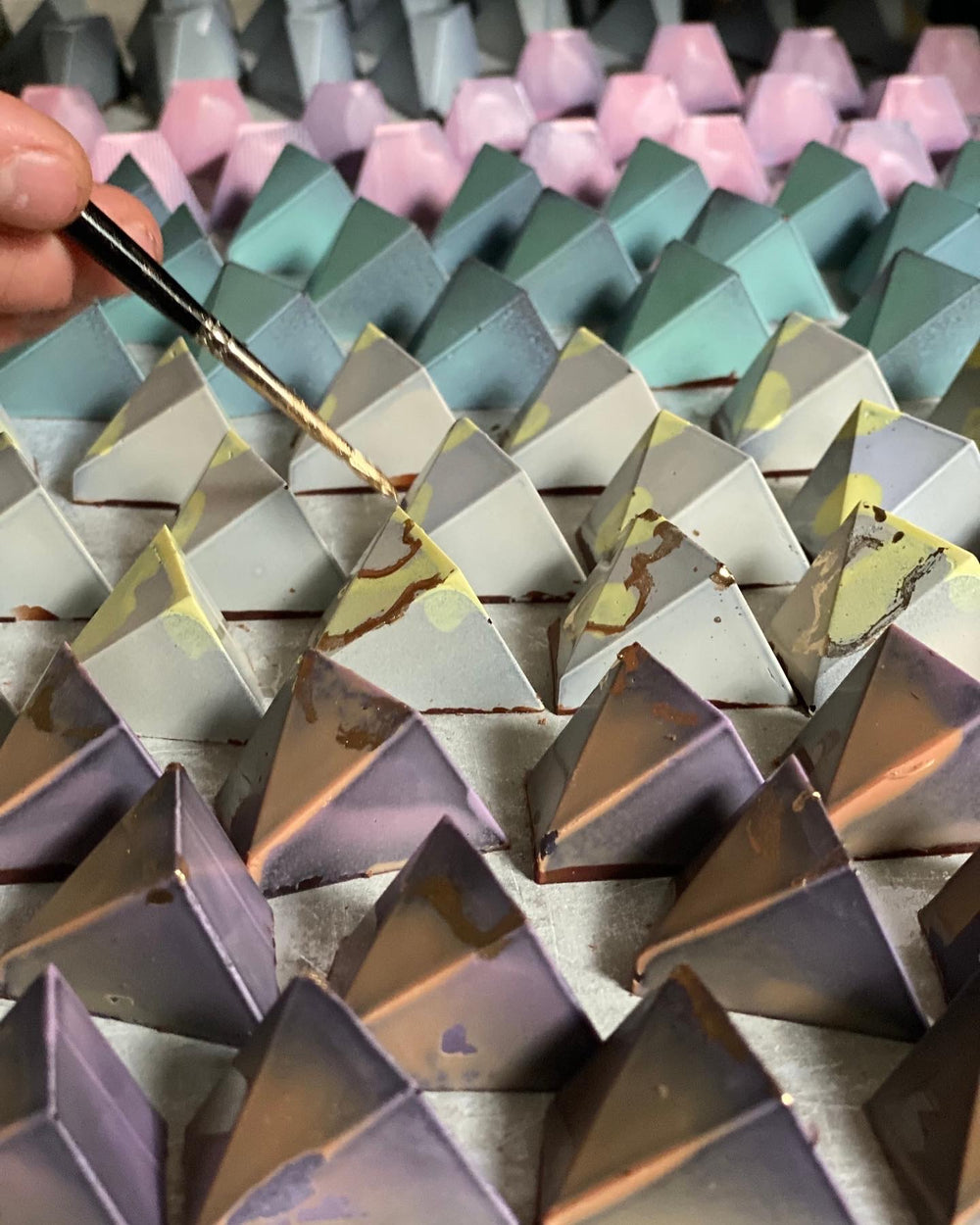 Hand painted . The chocolates are hand-painted with purely vegetable colors. We only use natural products throughout production.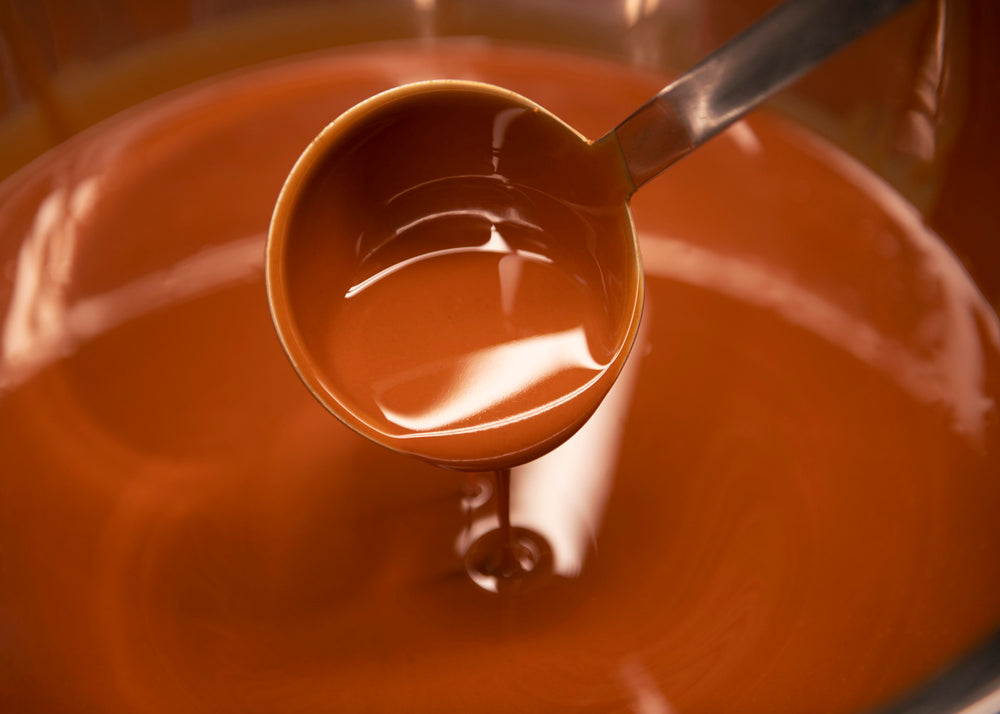 Costa Rica bean - tart, nutty, pure. Holger in't Veld continually searches for the best fair trade and grown beans. We create chocolates with a strong character that we combine with various ingredients.
All ingredients
Holger In't Veld's Kuvertüre, Kakaoanteil 82% (Kakaomasse, Kakaobutter, Zucker)
°
Flechlin's weiße Bergheumilchschokolade (Schweiz)
°
Erdhof Seewalde Sahne
°
Soba Shiro Tamari von Mimiferments
°
Grete Peschken Quittensaft
°
Siebengiebelhof Butter
°
natürliche Lebensmittelfarbe
°
Luisenhaller Salz
°
Product nutritional values ​​per 100g
(a praline weighs approx. 10g)
kcal
464
kj
1942
Kohlenhydrate
19
– davon Zucker
14
Eiweiß
13
Fett
38
– davon gesättigte Fettsäuren
9,3
Our chocolates are made by hand every day in Berlin. Each of our ingredients is picked and processed by us or obtained in collaboration with the most uncompromising pioneers of regional & sustainable food production.
Companies that trust us. Media that supports us:
Bottega Veneta, Louis Vuitton, Bolia, Occhio, Celine, Google, Haus der Kunst Munich, Süddeutsche Zeitung, Berliner Tagesspiegel, Vogue Germany, Spike Art Magazine, ...