Our partners
We cooperate with people who share our values. This creates incomparable food. Through close collaboration with our partners, we better understand processes and the raw materials obtained from them. We get to know them as a whole and constantly learn new things. These impulses enable us to produce creative and extraordinary products.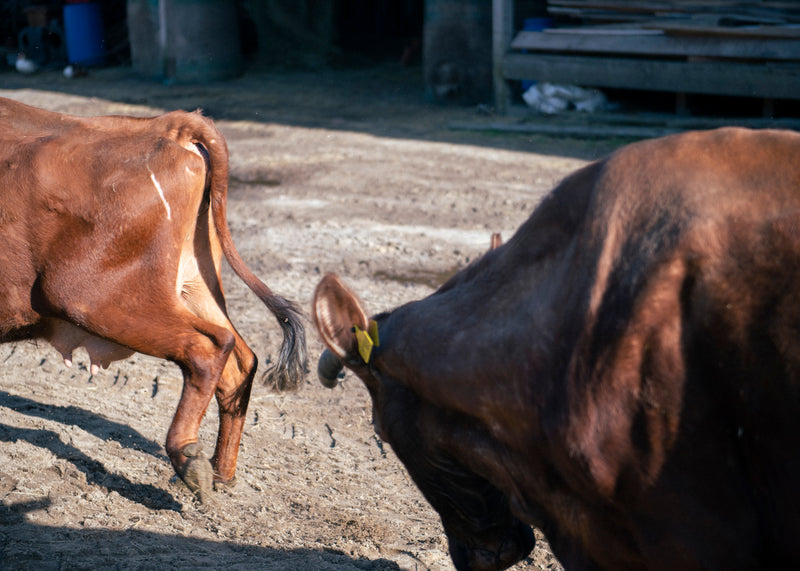 small & close
We source our ingredients from small, sustainably working manufacturers and farmers with quality standards that are close to ours.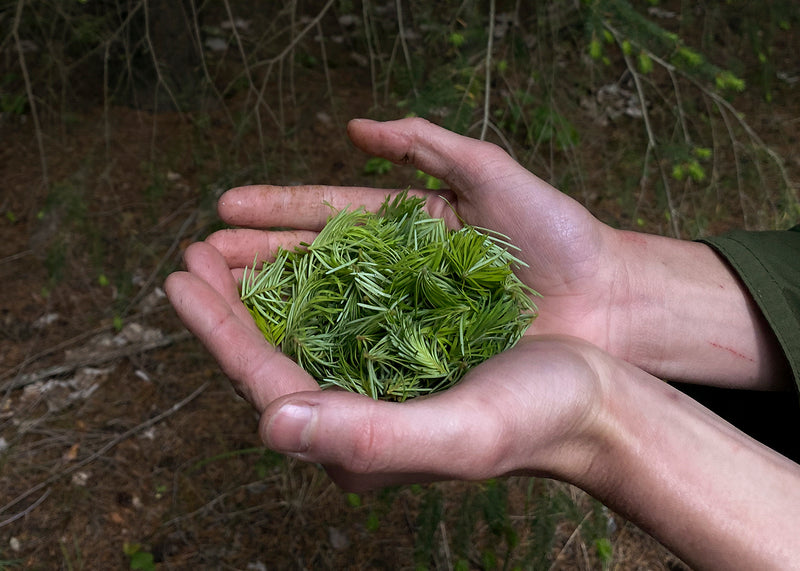 Fine & fair
Wherever possible, we work with products from the Berlin area. If there is no other option, as with chocolate, the ingredients come exclusively from conscious manufacturers who operate fairly and sustainably.
AN OVERVIEW OF THE PEOPLE WHO SUPPLY TO US: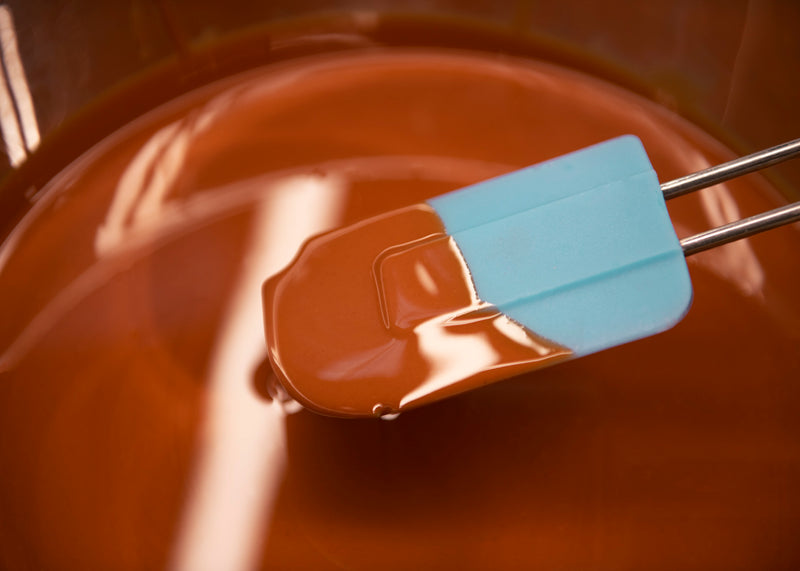 Holger in't Veld – couverture
Holger works with reduction. He deliberately processes cocoa beans in small quantities. He roasts, peels and crushes the beans and produces the chocolate in particularly small and carefully operated mélangeurs, special machines for fine-rolling the cocoa bean into creamy chocolate in order to consciously control the oxygen supply during the mixing process. He cannot produce large quantities, but he maintains control over how much acid, fruit and other characteristics remain in the chocolate. As a result, he manages like no other in his field to preserve the characteristic aromas of each individual type of cocoa bean in the chocolate.
This creates couvertures with an unforgettable fullness of taste.
bonvodou.com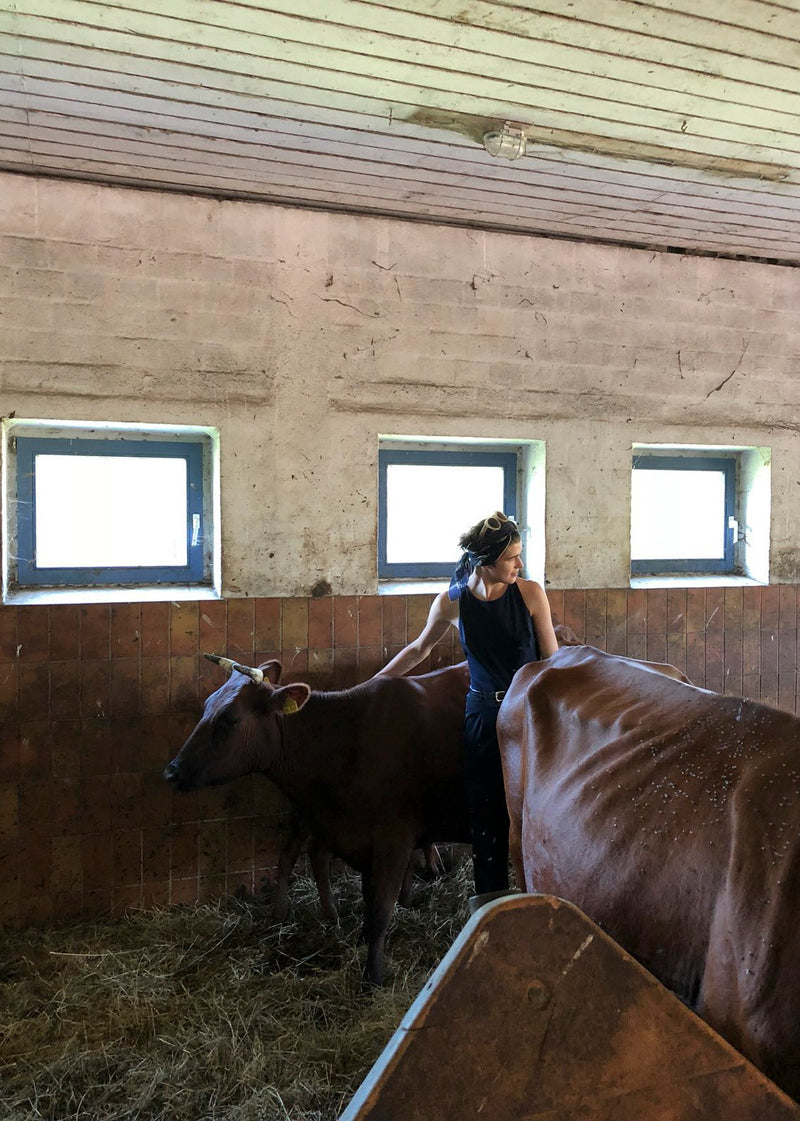 Erdhof Seewalde – dairy products, eggs
David and Viola Peacock manage the Erdhof Seewalde in a natural way with energy-conscious agriculture in order to support and complement the cultural landscape, the flora and fauna of the Mecklenburg Lake District in their cycles and diversity. The heart of Erdhof Seewalde is a herd of the old Angler Rotvieh cattle breed, which is threatened with extinction. They deliver delicious, high-fat milk, the taste of which is also influenced by the wild pastures in summer and their own hay in winter.
erdhof.de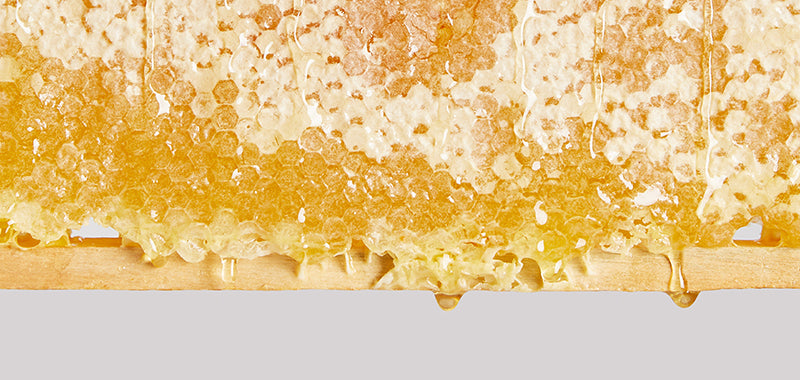 Uli Beckmann – honey, wax & propolis
Ulli Beckmann's honey is only taken from the honeycombs once the bees have had twice as much of it as they need. This means the honey has three years to mature and develop its full aroma.
urtracht.de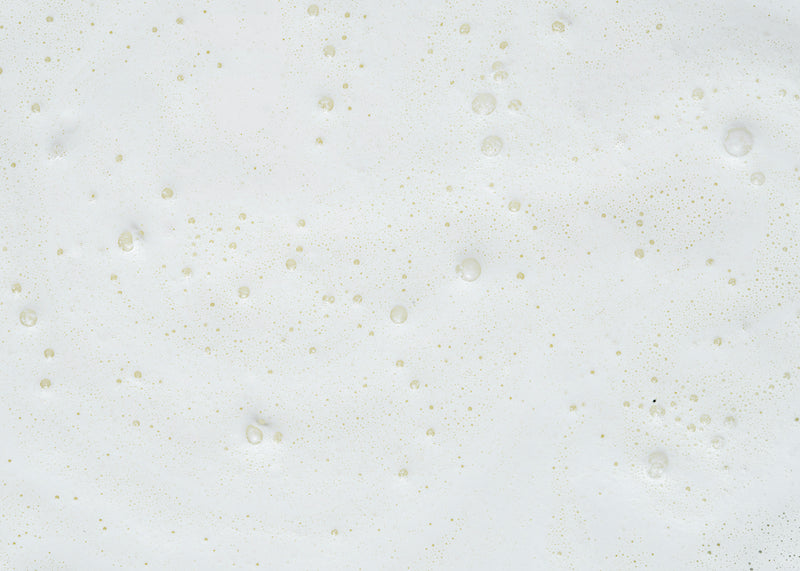 Siebengiebelhof – Butter
Ve-Annissa Spindler's Demeter farm in Drenkow, Mecklenburg, only processes raw milk from its own production. The young farmer and her team are striving for a circular economy. The butter we get from Siebengiebelhof is made from milk from horned cows that graze in idyllic wildflower meadows. The farm also grows all other feed for the animals itself according to biodynamic principles. As with us, all products are made without artificial additives.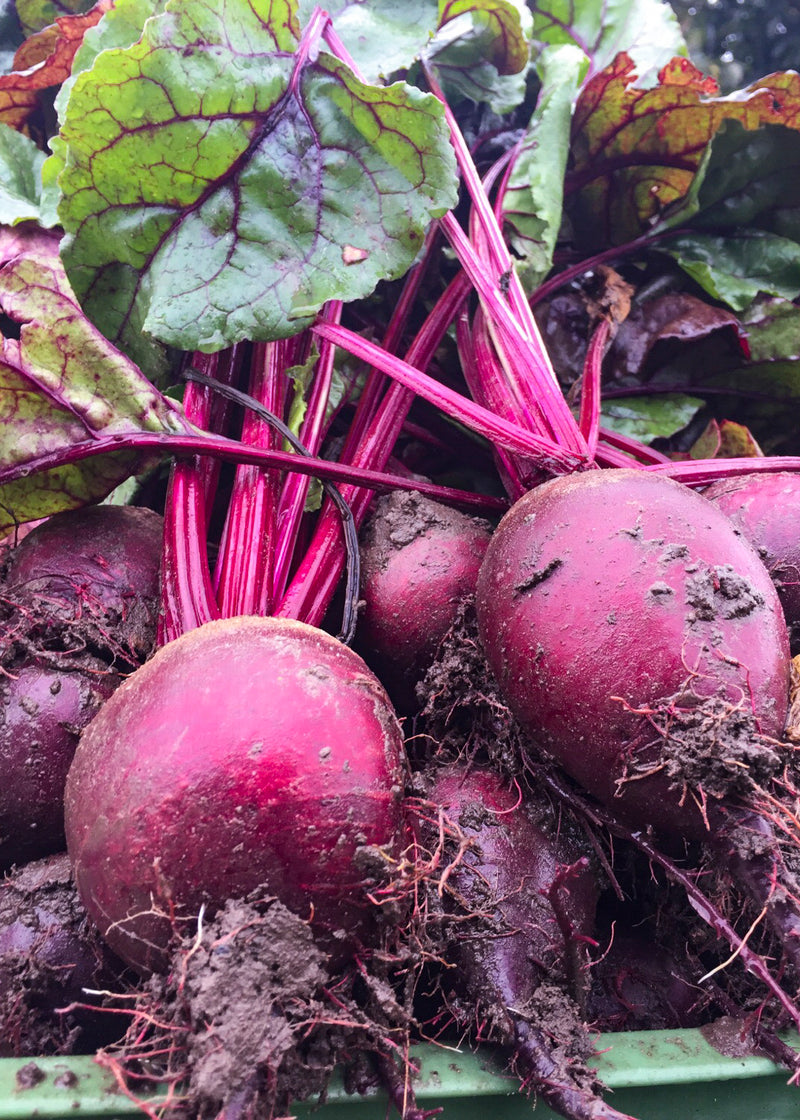 Grete Peschken – Fruits & Vegetables
Margarete Peschken's organic gardening includes growing seeds and vegetables, sheep, chickens and horses. The preservation of old varieties and a rural and sustainable production method is a particular concern of the gardening business. The farm functions as a whole, everything complements each other, which means there is no need to purchase fertilizer. Animals fertilize the soil and are involved as workers. Machines are used as little as possible. Handcraft is the focus.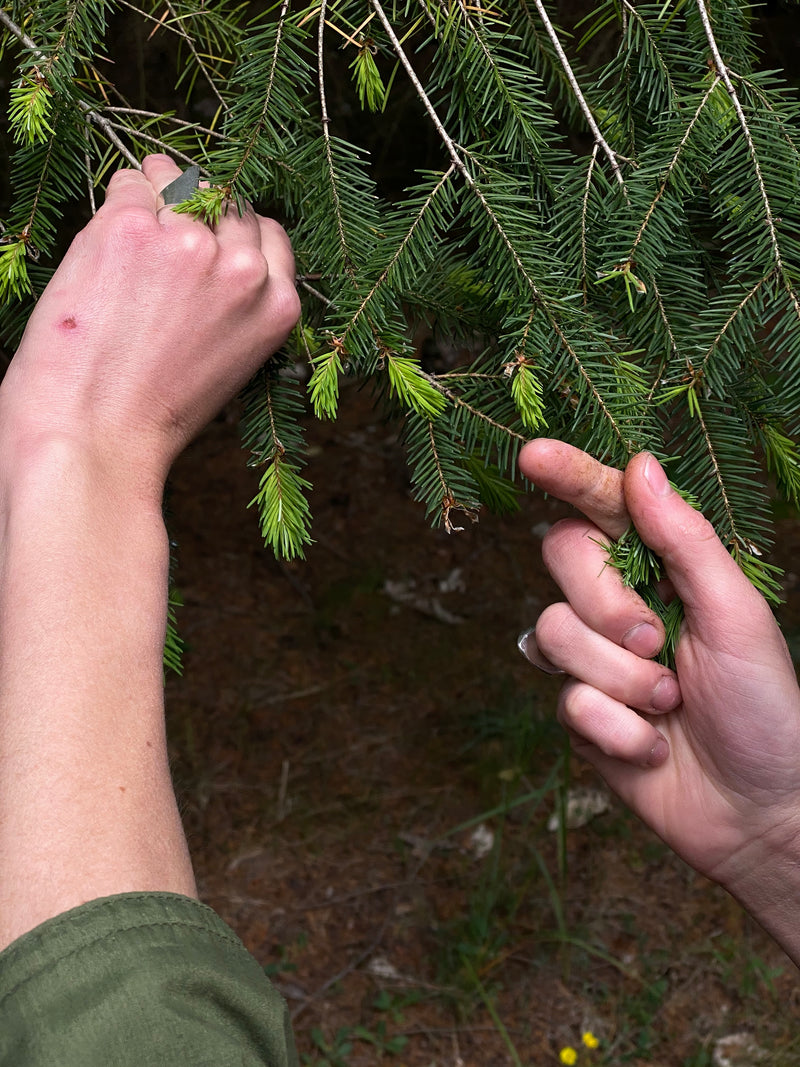 Quick greens – wild herbs
Schnelles Grünzeug is a vegetable garden in Mecklenburg-Western Pomerania, run by Olaf Schnelle. Fresh wild herbs, edible flowers, rare herbs, ancient vegetables and wild fruit grow there according to the ideas of permaculture and regenerative agriculture.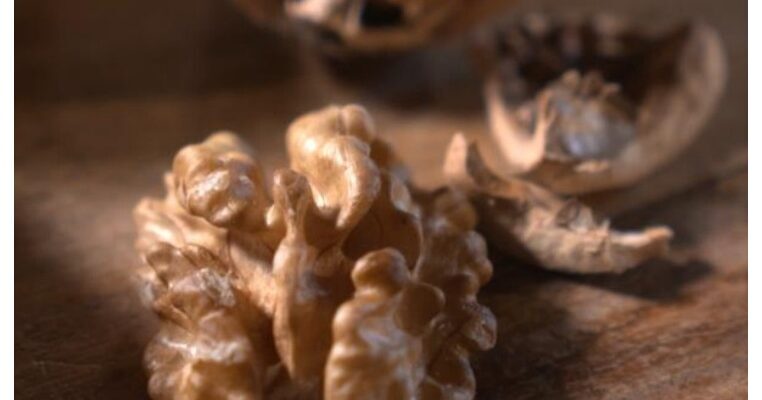 Walnuts - Vivian Böllersen
Vivian Böllersen founded her first agricultural business in April 2015. Today there are 200 walnut trees with more than 30 different varieties on 4.5 hectares of grassland near Berlin. An idyllic walnut grove in the middle of the Velten lynx meadows.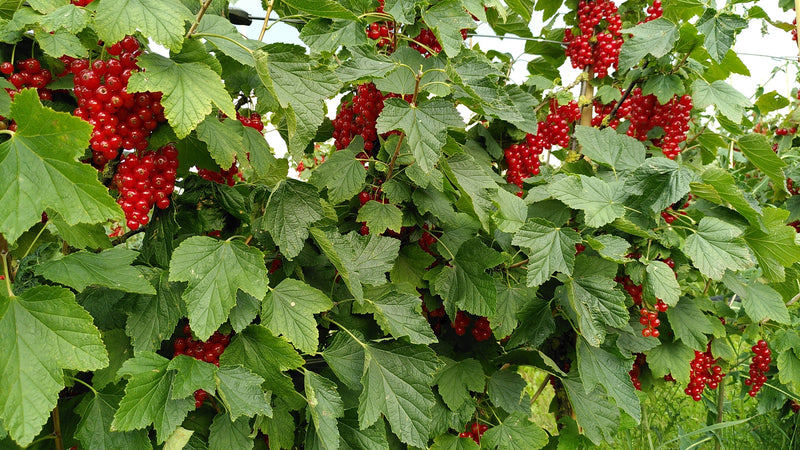 Berries - Weggun Farm
Marjolein and Frank van der Hulst live and work with their six children in the Uckermark. The focus is almost four hectares of soft fruit, including raspberries, blackberries, black and red currants, red and green gooseberries, strawberries and rhubarb.
Cheese - Old Milk
Poppy and other seeds - FLÄMINGER GENUSSLAND
Buckwheat, oats and seeds - BOHLSENER MÜHLE
Apothecary Elixirs - DR. JAGLAS
vegetable dyes - KÜRSCHNER INGREDIENTS
Wermuth - FREIMEISTER KOLLEKTIV and FERDINAND PROBST
Fruit brandies - REVENGE
Verjuice - Organic Food Studio
People who trust us. Media that supports us:
Bottega Veneta, Louis Vuitton, Google, Haus der Kunst Munich, Süddeutsche Zeitung, Berliner Tagesspiegel, Vogue Germany, Spike Art Magazine, ...
Our chocolates are made by hand every day in Berlin. Each of our ingredients is picked and processed by us or obtained in collaboration with the most uncompromising pioneers of regional & sustainable food production.