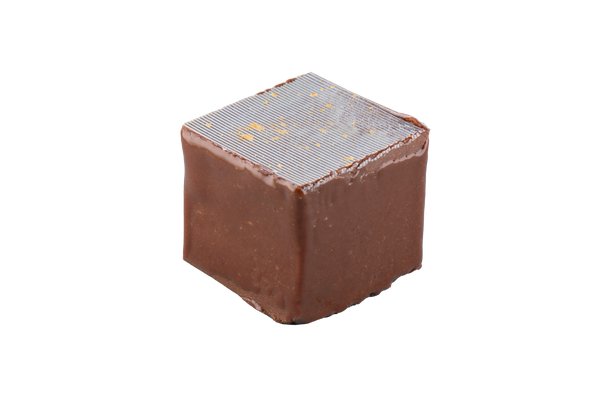 ALKOHOLFREIES
GLUTENFREIES
LAKTOSEFREIES
NOUGAT
nuss
VEGANES
Hazelnut nougat
The melted 82% couverture from Holger in't Veld is stirred into the silky rolled hazelnut mixture and stirred until creamy.
Hand-peeled Bavarian hazelnuts, tart In't Veld couverture and salt. This vegan hazelnut treat is as intensely nutty as all of our hazelnut products.
At least 60 days shelf life. Store in a cool and dry place, 12 - 17°C.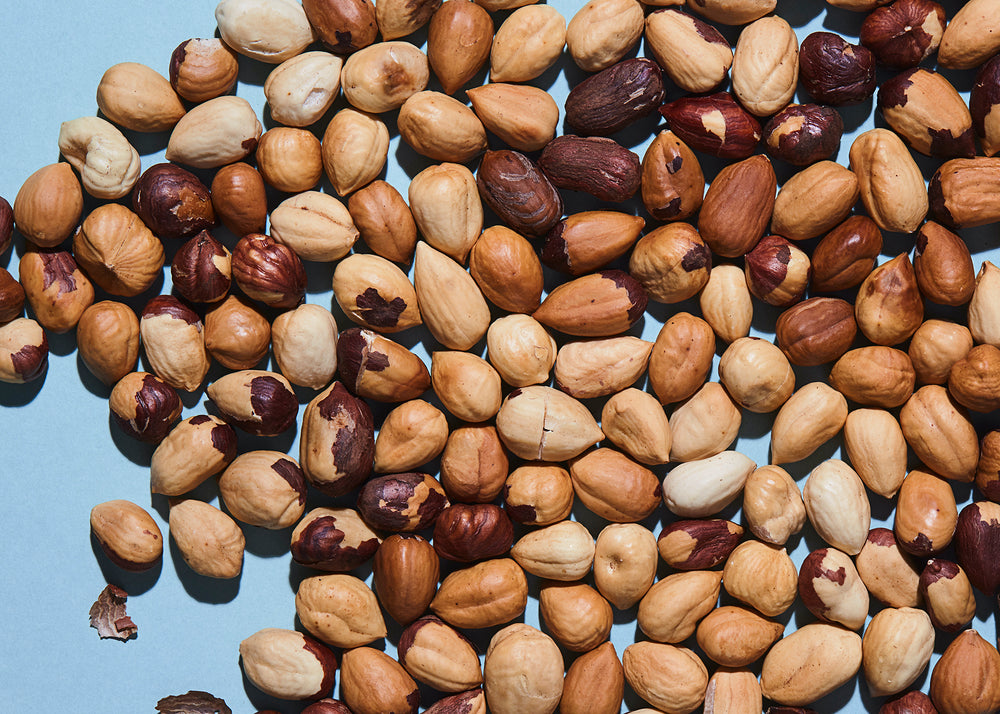 The raw hazelnut kernels come to us directly from the farm in Bavaria. We roast the kernels over low heat, peel them and then roll them between stone wheels into a fine paste.
All ingredients
Bayrische Haselnüsse
°
Holger In't Veld's Kuvertüre, Kakaoanteil 82% (Kakaomasse, Kakaobutter, Zucker)
°
pflanzliche Lebensmittelfarbe
°
Luisenhaller Salz
°
Product nutritional values ​​per 100g
(a praline weighs approx. 10g)
kcal
496,30
kj
396,30
Kohlenhydrate
196,30
– davon Zucker
196,30
Eiweiß
196,30
Fett
196,30
– davon gesättigte Fettsäuren
196,30
Price per 100g
Set of 4
€24,75 / 100 g
Set of 9
€25,00 / 100 g
Our chocolates are made by hand every day in Berlin. Each of our ingredients is picked and processed by us or obtained in collaboration with the most uncompromising pioneers of regional & sustainable food production.
Companies that trust us. Media that supports us:
Bottega Veneta, Louis Vuitton, Bolia, Occhio, Celine, Google, Haus der Kunst Munich, Süddeutsche Zeitung, Berliner Tagesspiegel, Vogue Germany, Spike Art Magazine, ...